CLIENT EXPERIENCES: FEATURING SIMONE
SETTING THE STAGE
Simone and her husband were relocating from Indianapolis to Boston. They were trying to sell their home back in Indianapolis while also finding a new home in an unfamiliar place. As you can imagine, the process of searching from a plane ride away had it's own challenges - but nothing was going to stop us from helping Simone and her husband find their dream home.
THE CHALLENGES OF RELOCATING
"We came from a much cheaper market, so the sticker shock was big for us. Being out of state, we were worried about financing and we were concerned with finding the right neighborhood for us. We had spent some time in Boston, but we weren't familiar with the different neighborhoods at all. Plus, the transition of selling in one location and buying in another was a challenge. Luckily, our realtor in Indianapolis connected us with Eric.
I met with him over Christmas break, about 6 months before the move, while my husband was back at home for work. Eric actually picked me up from the airport, which made a big difference for me, and took me to see a few places.
As time went on, I would look on Wednesday or Thursday to see what had come on the market and based on the inventory, decide if it was worth it to fly out for the weekend. When I did make the trip, he would make me a priority and do what he could while still supporting his other clients. He respected my lack of flexibility.
One time, while researching homes online, I came across a listing in Brookline that was affordable for the area. We were hesitant to fly out to see it because it was located right beside the Green Line T and we were afraid the noise would be an issue.
Eric went to the house and did a video walkthrough of the house so we could see it and to decide if it was worth us flying out for."
FINDING THE RIGHT NEIGHBORHOOD
"When we told Eric our budget, he was super realistic about it. He knew the market well and recognized that homes were selling for over asking at the time. He remained respectful of our budget and even helped us think about what that money could get. Coming from out of state, he educated us on the several nuances surrounding the Boston real estate market. For example, he helped us understand the impact of different taxes and actively made suggestions for neighborhoods that he believed would match our price range, our commuting wishes and our personalities.
After our initial conversation, we had chosen to look in Cambridge. Unfortunately, we kept striking out. Then, Eric suggested Roslindale, but that ended up being a bit further than we liked. So we hit the drawing board again. This time, Eric suggested Jamaica Plan (aka JP).
I loved the area during the day while attending open houses, but one of my major concerns was walkability. How would I feel walking around at night by myself?
Eric would come with me to see open houses during the day and then he'd take me back in the evening to help me get a feel for what it would be like at 8:00 PM to see how active it was.
He really went the extra mile to help me get a feel for the neighborhoods. And JP is the best choice we could've made.
"HE REALLY WENT THE EXTRA MILE TO HELP ME GET A FEEL FOR THE NEIGHBORHOODS. AND JP IS THE BEST CHOICE WE COULD'VE MADE."
OUR DEAL BREAKERS
"In terms of location, we wanted an easy commute. Ideally, one bus or train ride away. For the house itself, we wanted four things:
1. Workshop for wood working
2. Studio for art and music
3. Somewhere to let our dogs out
4. Somewhere where the dog wouldn't have to do a lot of stairs
If we didn't have those four things, we would leave. They were our deal breakers."
WERE WE GOING TO HAVE TO MAKE A SACRIFICE?
"Eric helped us think creatively through our wish list. For instance, he would suggest turning certain areas into what we needed (and wanted) them to be. He was focused on helping us get everything we hoped for.
I do remember a point where we started to feel discouraged and a little desperate. We were convinced we were going to have to sacrifice something on our list. But Eric helped us stay focused on what we set out to get.
We ended up buying a single family home with a basement that you can access from the side of the house. This allowed us to spend the last two years with our dog (pictured on the right).
I can honestly say that if we didn't end up getting what we have, we wouldn't be as happy."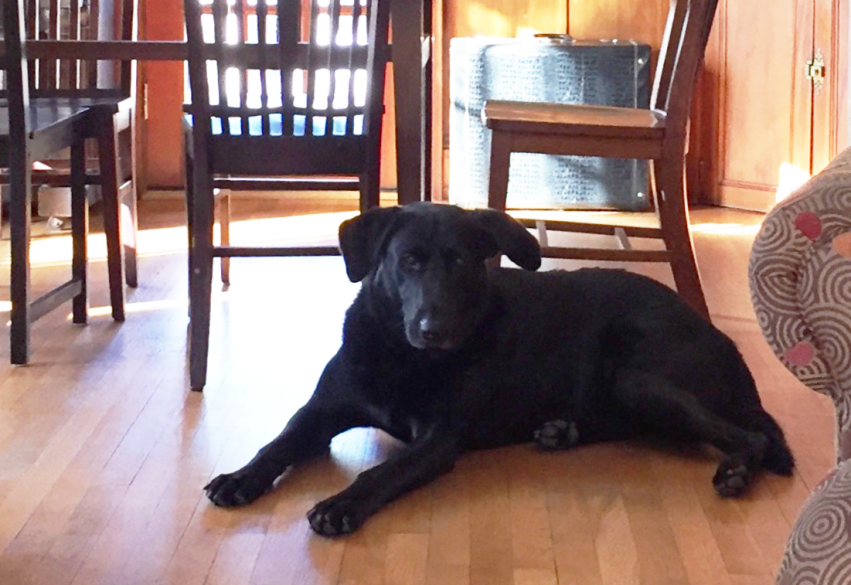 THE "ICING ON THE CAKE"
"The day I saw the house that we ended up buying...We got to the open house and it turned out there were TWO houses for sale. The other house was a For Sale By Owner who took advantage of the other open house that was being held nearby.
We spent hours walking back and forth between the two, trying to decide which to put the offer on.
Eric followed me back and forth, from house to house, for a couple of hours because I couldn't decide.
He was SO patient and allowed me the time and support I needed to come to the decision.
There's no doubt we picked the right one."
SIMONE'S ADVICE TO OTHERS
"Listen to Eric's advice and ask for his advice. He is very professional and I valued his opinion. Don't be afraid to ask and listen to him. Trust him - he has great instincts and he's very genuine which is not always a quality you find in this industry. It was refreshing and it goes a long way."
FINAL WORDS
"It was FUN - I still remember going to houses that had terrible bathrooms and laughing hysterically.
He was so patient - we saw a lot of places.
It was rewarding - we have a house and a neighborhood that we love.
Eric helped us make the best investment we'll ever make in our lives."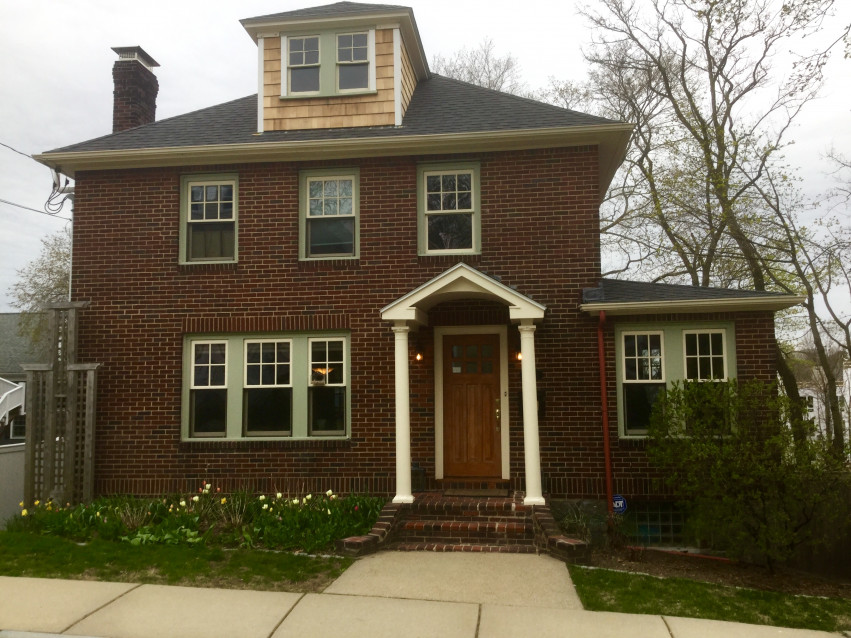 READY TO BUY?
We're ready to embark on this journey with you, and make it unforgettable.