CLIENT EXPERIENCES: FEATURING SUZANNE (& HOGAN!)
SETTING THE STAGE
In May 2015, the Collins household (party of one) was relocating to Boston for a new work adventure in her old area of expertise… pharmaceuticals. She knew she needed a residence within reasonable commuting distance to the office. She shared that seemingly senseless traffic makes her a *tad* road-ragey.
Her new company offered her relocation package which included partnering with a local agent to not only introduce her to the area but to help find her 'for now' or 'forever' home. She was working under a tight timeline with only 30 days of company housing and knew she wanted to take advantage of the package for home ownership. She eagerly reached out to the assigned agent. And waited. And waited.
When she finally connected with the agent, Suzanne shared that she seemed to have no time or appreciation for her urgency… or the commission she was definitely going to receive ☺️. Impulsively (& impatiently), she reached out and requested a replacement… and the rest is history.
OUR MUST-HAVES
Eric drove me tirelessly around Somerville and Cambridge… pushing me to explore my perceived boundaries of other towns like Brookline and Jamaica Plain, all the while peppering our search with recommendations of restaurants, hidden spots, and fun Boston things to try.
He helped me through submission of several offers (2 rejected ☹️) which ultimately landed me the PERFECT home. A gorgeous 3 BR condo in the heart of Jamaica Plain (his neighborhood too) with 3 off-street parking spots (one a garage spot!), dog-friendly association rules within a stone's throw to beautiful Jamaica Pond and Olmstead Park… and a perfectly sized dining room for that table.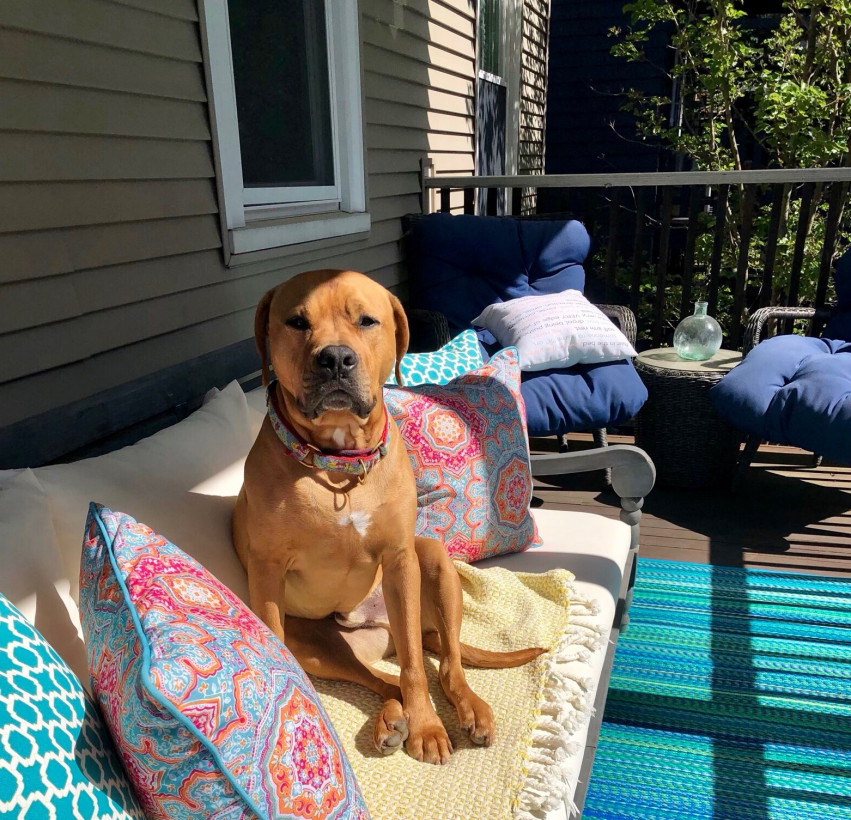 FAST FORWARD 3 YEARS..."I THINK I WANT A YARD"
After 3 years in the 'right place' Eric helped me find… I reached out to him again with another request.
Could he help find me a house with a nice yard? I had adopted the dog I planned on and I really wanted him to have a yard to play and sun in and selfishly, I wanted another option than walks in subzero temperatures late at night during the winter.
We began that search with me panicking a small bit along the way when we realized my condo was going to sell quickly. His team did an excellent job marketing the condo and when I saw the pics and videos, I thought, "Wait! I love my condo! I love JP! My dog roams Olmstead Park Woods nearly daily and swims in the pond - that's a pretty great backyard, so why would I leave this spot?"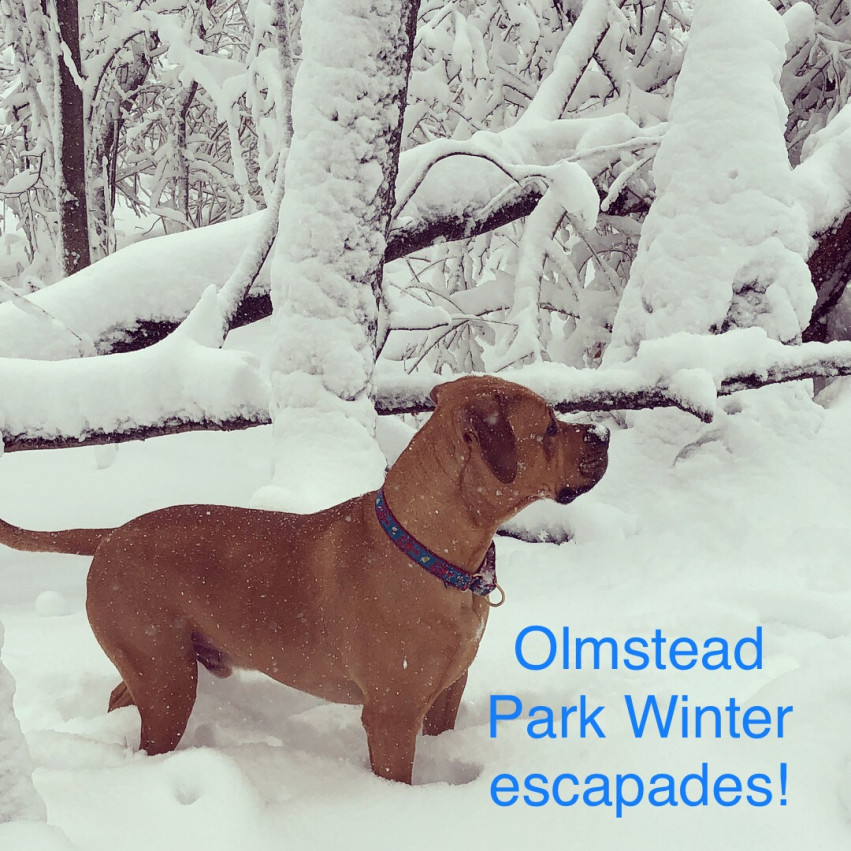 "WAIT! I LOVE MY CONDO! I LOVE JP! MY DOG ROAMS OLMSTEAD PARK WOODS NEARLY DAILY AND SWIMS IN THE POND - THAT'S A PRETTY GREAT BACKYARD, SO WHY WOUL I LEAVE THIS SPOT?"
HE TALKED ME OFF THAT LEDGE TOO.


I WAS AFRAID I'D NEVER FIND WHAT I WAS LOOKING FOR
Afraid of? Other than a terrible commute? Or spending nearly ¾ of a million dollars on a condo?
After a rejection or two, I was afraid I'd never find a place! But naturally, Eric assured me we would find the right spot… and held my hand through the process. He made sure I made smart, competitive bids that had a personal edge and it worked out. I remember how incredulous I was when he suggested writing letters to the sellers… but he was right. It made the difference… and to some degree, it made me really think about why I wanted the place I was willing to bid so much money on, other than the fear of being homeless.
I feared daily Eric would hand me off to someone else because now we weren't just contending with a large dining table—the must-haves were bigger. The rejections were actually a bit harder this time around because I was seeing more and longer-term possibilities with each one but in the end, I knew he'd make sure I would find the right place for the right price. And while he was doing that, I knew he would keep giving me good advice, looking out for me first and in the end would be there to help connect me to the right folks for inspections, repairs or even bigger renovation plans.
SUZANNE'S ADVICE TO OTHERS
My advice would be to work with Eric Rollo, period. Or if that isn't possible, then I'd say at minimum, find a realtor like Eric. One who loves real estate and knows the market and really loves living in this town. Find someone like Eric who is truly nonstop at his job.
I have learned this market doesn't wait for anyone and if you are waiting on your agent to respond to you, that makes the difference on losing out on offers coming to or from you. Eric has worked me with via phone and text til after midnight to handle offers on my condo, late on Sundays and/or when he is with family to make sure my offers made it in on time or could be amended and turned around in minutes.
Find someone like Eric with a great network (banks, inspectors, attorneys, etc) because it makes the whole process less scary and seamless.
"I HAVE LEARNED THIS MARKET DOESN'T WAIT FOR ANYONE AND IF YOU ARE WAITING ON YOUR AGENT TO RESPOND TO YOU, THAT MAKES THE DIFFERENCE ON LOSING OUT ON OFFERS COMING TO OR FROM YOU."
READY TO BUY?
We're ready to embark on this journey with you, and make it unforgettable.