Project Skyline: The Hub on Causeway (TD Garden)
TD Garden will be getting a facelift very soon. For years, local Bostonians and its tourists have experienced the history behind the walls of The Garden. We have celebrated many victories and have attended numerous events inside of one of Bostons most captivating landmarks. This time around, it will not be our players giving back!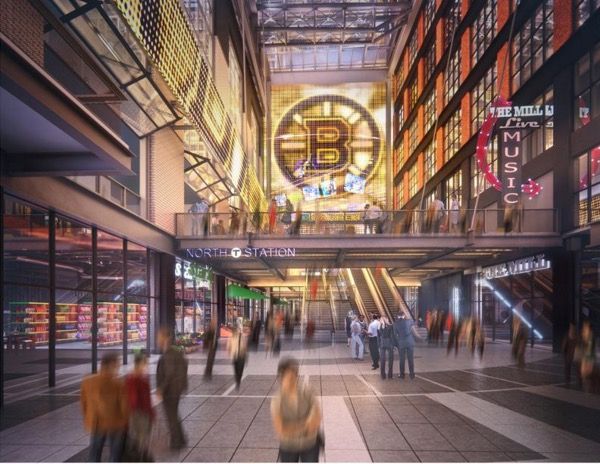 (Rendering of The Hub on Causeway)
Hub on Causeway Checklist: *Provided by TDGarden.com
210,000 square feet of multi-level retail/restaurant space, including the city of Boston's largest supermarket, a 60,000* square foot Star Market, and the Northeast's first ArcLight Cinema, ArcLight Boston, a 60,000* square foot theater with 15 screens.
10,000* square feet of outdoor space for a new entrance to TD Garden and North Station.
540 spaces of below grade parking which will be connected to the existing North Station garage.
64,000* square feet of expansion space for TD Garden on floors 3-9.
And 175,000* square feet of creative office space.
Not only will you be able to attend your favorite sporting event or concert, but will soon have access to more restaurants if the North End across the street didn't have enough already! The Hub on Causeway is expected to be completed by late 2018.
---
Curious to see other exciting projects going on in Boston? Check out Bullfinch Project & One Dalton .
See more of On The Hub: TD Garden
#MakeYourMove