Project Skyline: One Dalton.
The Four Seasons will soon welcome its new location in the Back Bay known as One Dalton. With 1/3 of the building composed of hotel and rest condominium, this type of structure will represent the future of Boston Real Estate.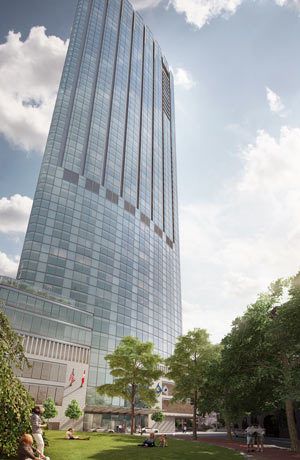 (Model of One Dalton)
With a combination of hotel amenities such as pool, spas, and fitness, along with a five-star restaurant, One Dalton will be more than just your average hotel or full-time residency. You will never even have to leave the building! Unit levels will be labeled in following criteria: Town Residence, Sky Residence, Private Penthouse, and Penthouse-Estate. Depending on the level of your choice, there are quite a few options to choose from. Below the 26th floor, will be the Four Seasons Hotel. Did I fail to mention a club residence lounge on the 50th floor viewing the entire Boston skyline?
This type of architecture attracts not only Boston, but internationally as well. We will continue to see hybrid projects such as One Dalton appear in the coming years.
---
Curious about similar projects going on in the city? Check out the Bullfinch Project .
#MakeYourMove
Introducing the Four Seasons Private Residences at One Dalton Street. The luxury condomini...